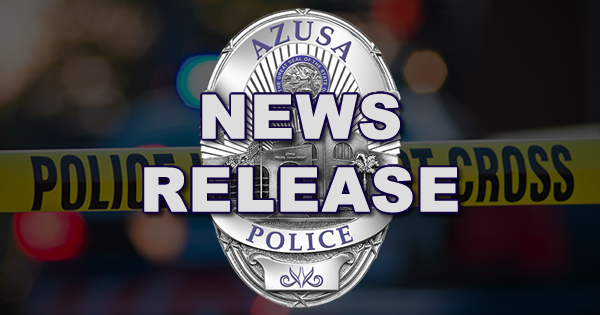 On December 8, 2016 at 11:52 PM, a 60 year old male pedestrian was walking north across the 400 block of E. Arrow Highway when he was struck by a 2001 Honda Accord driving west on Arrow Highway. The impact was significant, and the pedestrian sustained multiple broken bones and other serious injures. He was transported to LA County USC Hospital where he is currently listed in critical condition. The driver of the Honda, a 25 year old male Azusa resident, was uninjured. The pedestrian, also an Azusa resident, had not been walking in a crosswalk at the time of the accident, and Azusa Police Traffic Investigators are actively analyzing physical evidence and reviewing witness statements. The driver of the Honda was not arrested after speaking with the first responding officers. Although investigators have yet to definitively establish who was at fault in the accident, it does not appear alcohol or drugs were a factor.
---
If you have any information regarding this case or subjects involved in this case, please call the Azusa Police Department at (626) 812-3200. If you wish to remain anonymous, you may do so by clicking here.
---
​Neighborhood Watch
Please sign up for the free app Nextdoor and take back control of your neighborhood.