On March 27th at 5:13 p.m., officers from the Azusa Police Department responded to a report of a shooting in the 500 block of W. 10th Street in Azusa. Once the officers were on scene, they found a 19 year old male victim who had sustained a gunshot wound. The victim was treated by paramedics from the Los Angeles County Fire Department, and transported to the Los Angeles County / USC Medical Center in Los Angeles for further treatment.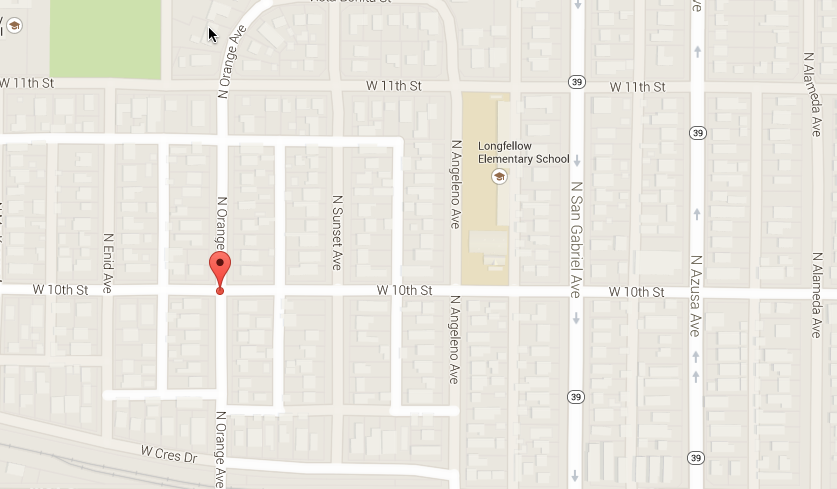 During the initial investigation, the officers learned the victim was walking on the sidewalk, when gunfire came from a passing vehicle, striking the victim.
At this point the victim's injury does not appear life threatening. An exact motive for the shooting is not known at this time.
Please call the Azusa Police Department Detective Bureau at (626) 812-3200, if you witnessed or have any information regarding this incident. If you wish to remain anonymous, you may click on the "Anonymous Tip" logo at the top of our website.
Safety Tip: What To Do If You See or Hear A Shooting
Your safety is paramount in the event you hear or see a shooting. Please remember the following tips to help ensure you and your family's safety:
Immediately leave the area, if possible
If you can't leave, seek an item to hide behind
Stay low to the ground
Call 911
Try to remember as much detailed information about the shooter or shooters, their vehicles and their direction of travel
Once the shooting is over and the scene is safe, check you and your family members for any injuries. There have been cases where people have been shot and did not realize it until hours later
Helping Children and Adults Cope With A Shooting
Witnessing a shooting can be a very traumatic experience. Although people may not sustain actual physical injuries in a shooting, the incident can take a toll on people mentally. Please click here to visit the American Psychological Association's website page regarding shootings.
MEDIA INQUIRIES:This press release was authorized by Lieutenant Sam Fleming. He can be emailed at This email address is being protected from spambots. You need JavaScript enabled to view it. Please call the on-duty watch commander at (626) 812-3200 for any immediate inquiries.