On May 8, 2016 at 4:46 am, Azusa Police Officers were on a disturbance call, when they suddenly heard gunshots just east of their location. Within seconds of the gunfire, officers arrived in the 100 block of W. Tenth Street, where an alert officer saw a possible suspect running away from the scene.
Police officers from our department, as well as officers from the Glendora Police Department, quickly established a containment in the residential neighborhood and began a coordinated search.
As the search continued, additional officers began checking the area for any potential victims. Unfortunately, officers found an adult male two blocks north of the scene, suffering from multiple gunshot wounds to one of his arms and his pelvic region. Los Angeles County Fire Department Paramedics arrived at the scene and stabilized the victim before transporting him to a local hospital for advanced treatment. His wounds are considered non-life threatening.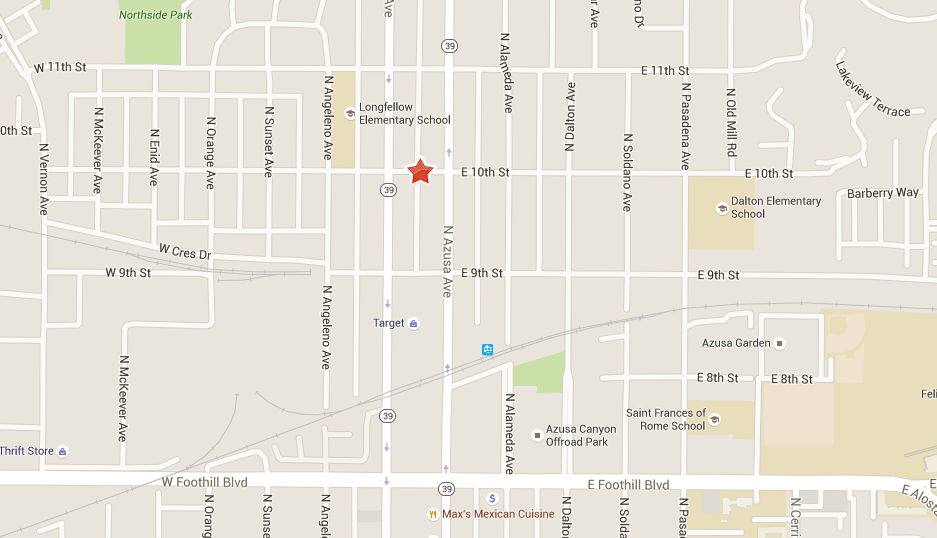 Not long after beginning the search for the gunman, officers found a lone male hiding in a yard south of the shooting scene. The male, 20 year-old Jonathan Rojo from Glendora, matched the suspect description, and he was arrested without further incident. A loaded handgun was found near where Rojo had been hiding.
Details of the shooting are still under investigation and an exact motive is not known at this time.
Rojo remains in custody on a primary charge of violation of section 664/187 PC - Attempted Murder. His bail is set at $1,000,000 and he is scheduled to be arraigned at West Covina Court on May 10, 2016.