As of Friday, August 14th, 2015, at 2:25 pm, there is a fire burning north of the city of Azusa. The general location of the fire is near Highway 39, between East Fork Road and Highway 2. The last information received from the US Forestry Service is that the fire was heading further away from Azusa. There is no cause for concern for the city of Azusa
Per the California Highway Patrol, Highway 39 is closed at Old San Gabriel Canyon Road, for an indefinite period of time. Everyone who is unable to provide proof of residency in the affected area will not be allowed to pass the closure.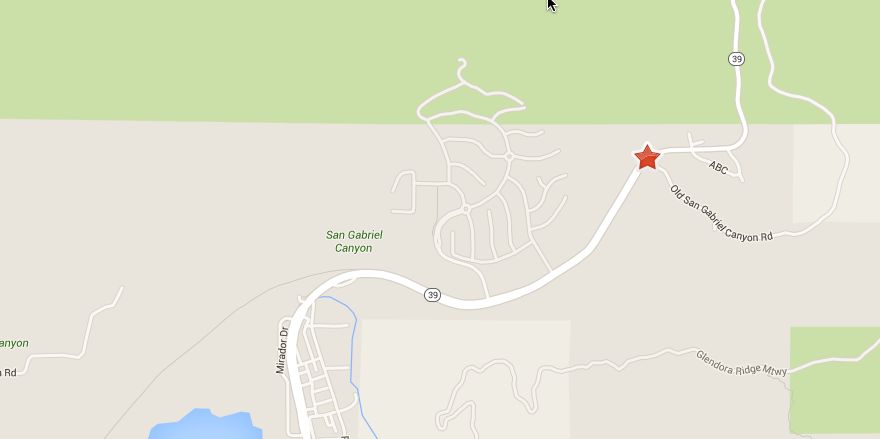 Questions?
For any updates or road closure information, please call the US Forestry Service - Angeles National Forest (626) 574-5208
For general information about Angeles National Forest, visit their web page at http://www.fs.usda.gov/angeles/
For more information about the fire, please visit InciWeb at http://inciweb.nwcg.gov/incident/4505/
Live updates on social media can be followed on Twitter using the hashtag #CabinFire and following @Angeles_NF
Are you a resident of Mountain Cove?
There is no impact to Mountain Cove residents at this time.
Are you a resident living in or near East Fork?
Please have your identification showing proof of residency available to show law enforcement at the closure. Determination of access further north of the closure will be determined by the staff at the closure.