Today at about 9:50 AM, Azusa Police officers and Los Angeles County Firefighters responded to a small brush fire burning in the San Gabriel Riverbed running along Highway 39.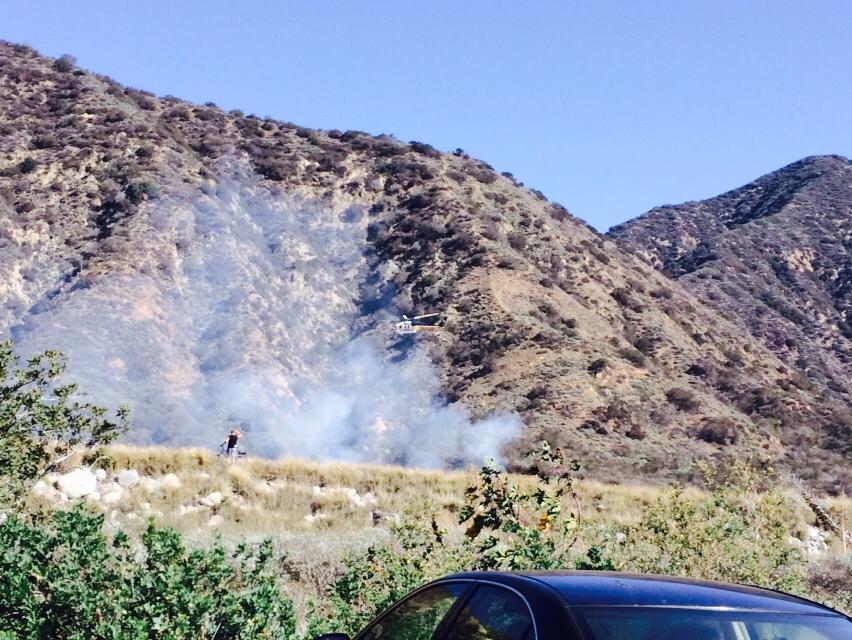 Helicopters were immediately dispatched to the scene and quickly contained and extinguished the fire. It appeared the fire was possibly caused by a smoldering camp fire.
No arrests have been made at this time. If you have any information which might identify who may have caused this fire, please contact the Azusa Police Department at (626) 812-3200. Should you wish to remain anonymous, please use our Anonymous Tip Line by clicking on the logo at the top of this page.
Winds And Hotter Temperatures
Today, the high was 82F, and we had winds blowing in a northeasterly direction, at 15 to 25 mph. The outlook for tonight shows temperatures should be a low of 52F, with winds blowing north/northeast at 10 to 15 mph. The temperature tomorrow should be in the upper 70's.
Remain Vigilant
Those living in or near the burn areas should report anything or anyone suspicious to the Azusa Police Department. Time is of the essence when dealing with wildfires.
*Photos are courtesy of Marine Harper