Today, February 16th, 2015, is President's Day. Established in 1885, it is officially recognized as "Washington's Birthday," in honor of President George Washington. President Washington's birthday was actually on February 22nd, however, we celebrate this holiday on the third Monday in February.
So, although we are honoring our presidents today, we must not forget the brave men and women we often see walking besides them. Members of the United States Secret Service, otherwise known as, "the secret service," work hard to ensure the safety of the President of The United States. The department was charged with protecting the protect the President of The United States, after the assassination of President William McKinley in 1901.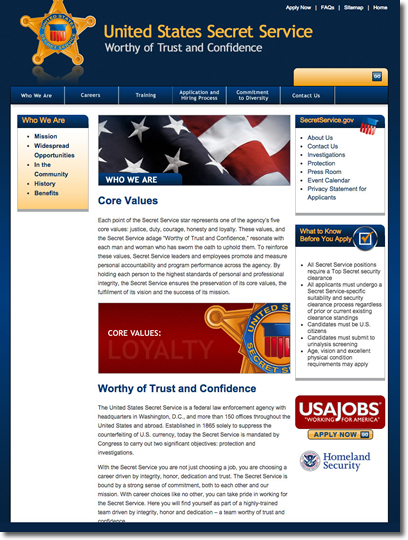 From their website, we learned the secret service is dedicated to the protection of:
The president, the vice president, (or other individuals next in order of succession to the Office of the President), the president-elect and vice president-elect
The immediate families of the above individuals
Former presidents and their spouses for their lifetimes, except when the spouse remarries.
Children of former presidents until age 16
Visiting heads of foreign states or governments and their spouses traveling with them, other distinguished foreign visitors to the United States, and official representatives of the United States performing special missions abroad
Major presidential and vice presidential candidates, and their spouses within 120 days of a general presidential election. As defined in statute, the term "major presidential and vice presidential candidates" means those individuals identified as such by the Secretary of Homeland Security after consultation with an advisory committee consisting of the Speaker of the House of Representatives, the minority leader of the House of Representatives, the majority and minority leaders of the Senate, and one additional member selected by the other members of the committee.
Other individuals as designated per Executive Order of the President
National Special Security Events, when designated as such by the Secretary of the Department of Homeland Security
A Dual Mission - They Do More Than Just Protection
Did you know the secret service does more than just protect the president and key figures? Their investigative division is responsible for the investigation of crimes involving the integrity of the country's financial system. Crimes in which the secret service investigates include:
Financial institution fraud
Access device fraud
Computer crimes
Fraudulent government and commercial securities
Fictitious financial instruments
Telecommunications fraud
False identity and identification theft
Learn More
To learn more about the United States Secret Service, visit their website at secretservice.gov.