Today at about 1:13 p.m., officers from the Azusa Police Department responded to a report of a residential structure fire at the apartment complex at 520 E. Gladstone Street in Azusa. Upon their arrival, the officers found three vehicles fully engulfed in flames, in the rear carport.
Due to the close proximity of the fire to the apartment building itself, officers evacuated residents to a safe distance away, as Los Angeles County Fire Department personnel arrived on scene. Several additional fire units responded to battle the fire. Luckily, the fire was extinguished before it could spread to any additional structures or apartments.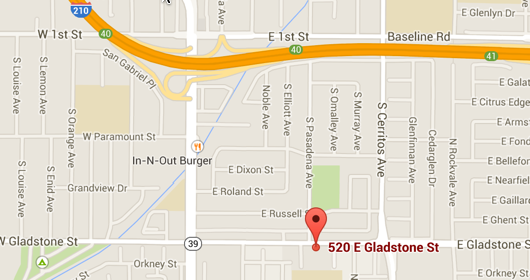 One apartment sustained severe smoke danger, rendering it uninhabitable. The tenants of this apartment were relocated. A dollar amount of the loss sustained from the fire is pending.
The cause of the fire is currently under investigation by the fire department, however, it does not appear that arson was involved.
Safety Tip:
If you happen to find vehicles on fire in a garage or carport, immediately evacuate the area. If there are other people near the fire, encourage them to join you as you move away from the fire. Remember, there are chemicals and dangerous items which could give off poisonous fumes or gases, as well as there being a potential of items exploding.
Immediately call 911. If possible, make sure the roadways stay clear and are accessible for responding emergency personnel. Last, we know children love to watch emergency personnel arriving at a scene, but it is imperative you keep them with you so as to prevent them from getting in the way of the crews arriving to do their jobs.