This morning, at about 5:46 a.m., the Azusa Police Department received calls regarding a brush fire in the riverbed that runs along the San Gabriel River Trail. Police officers and firefighters from the Los Angeles County Fire Department immediately responded to the riverbed and found a fire burning the brush in the riverbed.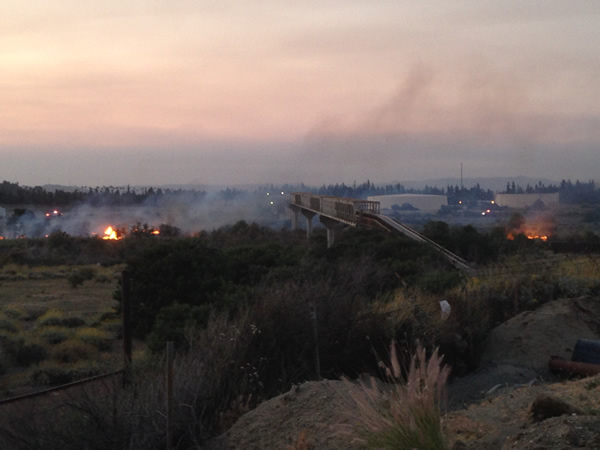 With the help of additional firefighters and a helicopter, the 1 1/2 acre fire was quickly extinguished within an hour. The cause of the fire is currently under investigation.
Please call the Azusa Police Department Detective Bureau at (626) 812-3200, if you witnessed or have any information regarding this incident. If you wish to remain anonymous, you may click on the "Anonymous Tip" logo at the top of our website.
MEDIA INQUIRIES: This press release was authorized by Corporal Nick Covarrubias. He can be emailed at This email address is being protected from spambots. You need JavaScript enabled to view it.. Please call the on-duty watch commander at (626) 812-3200 for any immediate inquiries.
Vigilance Is The Key
Please call 911 if you see someone or something suspicious near our mountains and dry brush areas. A quick response by law enforcement and fire personnel is key to quickly containing and extinguishing a wildland fire.